1

Uusikaupunki by the Sea

In Uusikaupunki, the sea gently laps into the embrace of locals through the Kaupunginlahti bay. Along the boulevard, the charming 19th Century warehouses, which once held salt, now store the sweet delights of restaurants and terraces.

The new and fabulous illuminated marina promenade charms and delights both tourists and the town's 16,000 residents. The Pakkahuone guest harbour is a popular meeting spot, where both locals as well as boaters get together to enjoy either a delicious doughnut or one of the many fascinating events.

There are numerous tours and cruises out into the Bothnian Sea National Park, such as an enticing moonlight cruise, sightseeing cruise or a seal-safari. Hot spots for historic excursions are the Katanpää Island Fortress and the Isokari Lighthouse Island."
2

Wooden Homes of Uusikaupunki

Colouring the centre of Uusikaupunki are 600 pastel-coloured houses, the residents of which mean the imperial-style wooden homes of the 1800's haven't become a sterile tourist trap. Accommodation can still be found in the heart of Finland's most extensive area of wooden houses, in quaint B&B's, such as the sweetly sounding Rauha, Olga or Ruustinna.

At the Wahlberg Museum House, admire the ornate, bourgeois home of a tobacco factory owner, where the atmosphere of a bygone era still echoes under the beautiful embroidered ceiling from 150 years ago. The exhibition upstairs is an homage to maritime life.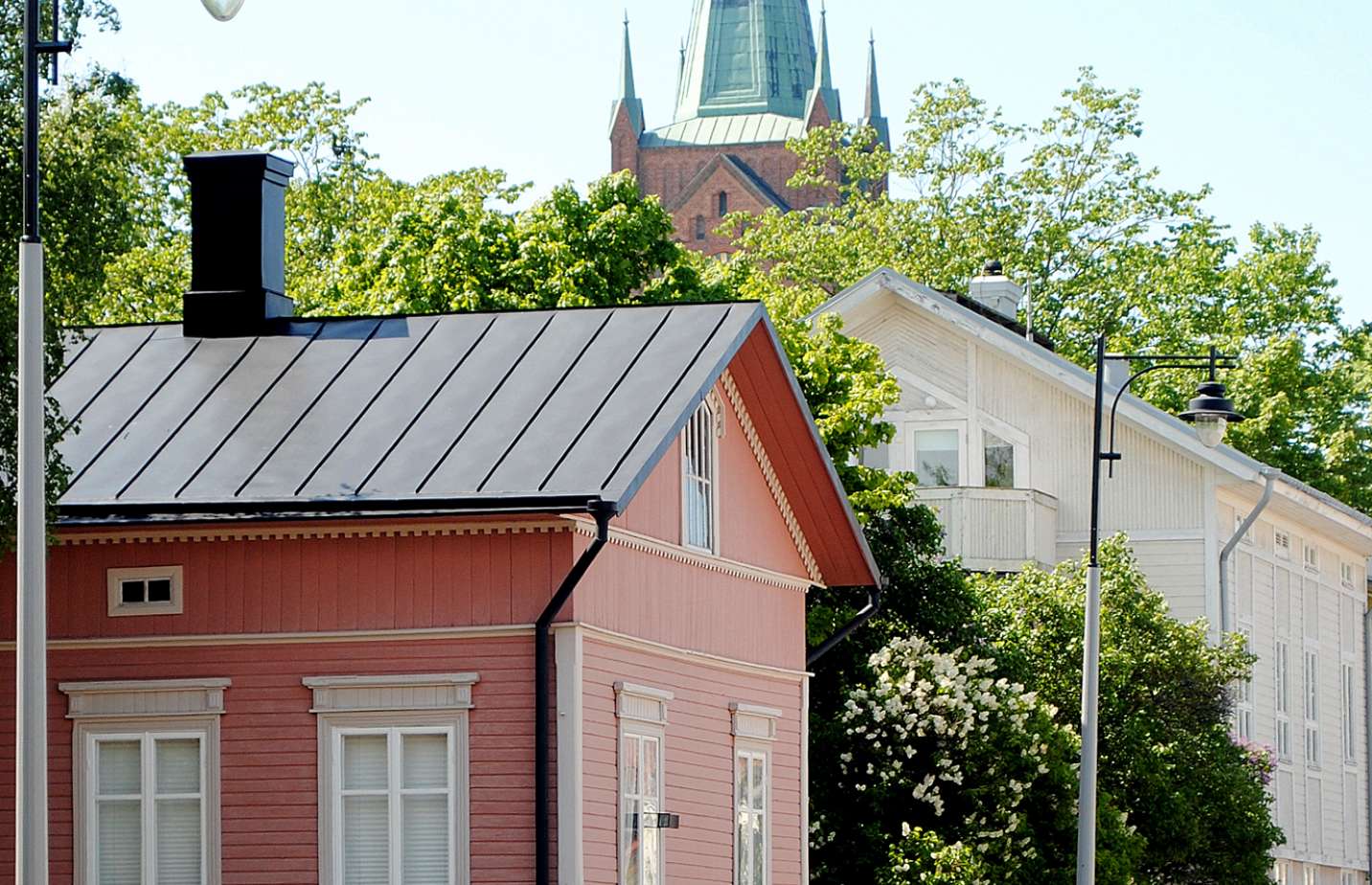 3

Pilvilinna and Bonk Museum and Automobile Museum

The unique creativity of Uusikaupunki is truly a surprise and an inspiration for any tourist. Enter the gates of Art House Pilvilinna to discover a magical world by the sea. Hundreds of humorous sculptures along the fairy tale trail bring to life the naive art of Raija Nokkala, which also adorns every surface of the house.

The Bonk Museum takes you into the weird and wonderful imagination of artist Alvar Gullichsen. For the most enthralling tour of Bonk's fictitious industrial empire, pay close attention to your guide in the white coat. See at first hand the famous paranormal cannon and bizarre wave-transformer! Finally, at the children's workshop, create and play with your own inventions.

Finland's largest Automobile Museum is a dream come true for car enthusiasts and motor-heads. The three spacious exhibition halls showcase an impressive assortment of vehicles as well as the world's largest collection of Saabs.