1

Jazz City Turku

Both aficionados and students of jazz alike will indulge and delight in Jazz City Turku and its varied selection of events throughout the year. Events for the genre include the holy trinity of:


FLAME JAZZ - A year-round concert series featuring top-level club concerts as well as two, hot jazz cruises each year.


TURKU JAZZ FESTIVAL – Is the second oldest jazz festival in Finland, bringing international stars to Turku in March and highlighting, in particular, the jazz masters from Turku.


TURKU JAZZ ORCHESTRA - This incredibly talented big band has quickly become one of the most prominent orchestras in Finland. Once you've seen them live, you'll be a true believer.


You will find the brand new Jazz City Turku headquarters in Forum Quarter. Come down to the office, a jazz-lounge type of a place, where you can even listen to records or just get in the mood.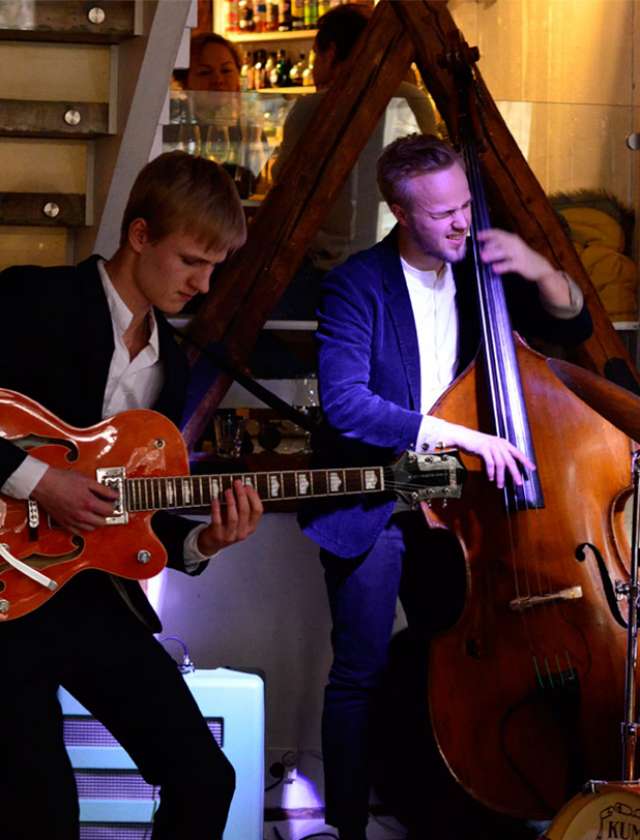 2

Turku Music Festival

With changing dynamics from echoes in Turku Castle and the intimate concerts in Turku's cultural venues, the melodies created by Finland's oldest music festival will resonate throughout the body of every listener.

The annual Turku Music Festival was founded in 1960. At the famous gathering, Finland's stars of classical music share the euphoria of music through dozens of concerts. Up-to-date programme information for the 2021 event can be found from the website.
3

Key Ensemble

Key Ensemble is a Turku-based choir that has received praise and awards at every turn, and which is known for its rich a cappella sound and innovative repertoire. Read more from the website!
4

Musicians of the King's Road

Musicians of the Kings Road, Baroque Orchestra and Choir


Musicians of the Kings Road are a Turku-based group of professional musicians, consisting of a high-profile baroque orchestra and choir, specialising in rare pieces by European composers, performed as they were historically on period instruments.


The Musicians of the Kings Road are the only Finnish group to have performed in the concert hall of St Petersburg's legendary Capella. The Musicians of the Kings Road have also performed to the King and Queen of Sweden, the EU's commissioner for culture Tibor Navracsics, for tenor Plácido Domingo and before the family of the deceased Luciano Pavarotti.


The services of Musicians of the Kings Road are also available for private occasions, with many expert professionals and experienced specialists available.
5

Turku Philharmonic Orchestra

Turku is Finland's cradle of culture, so it makes sense that the country's oldest orchestra and one of the oldest in the world, originated in Turku. The predecessor of the Turku Philharmonic Orchestra, Turun Soitannollinen Seura, was founded in 1790.

The home of Turku Philharmonic Orchestra is the Turku Concert Hall, Finland's first purposefully designed and built concert hall. The Philharmonic's fabulous programme can be explored through the link below.