1

Fontana

Fontana is located in the handsome Verdandi house constructed 1898, one of Turku's most fascinating buildings and a popular place for brunch. It's a place with an unhurried spirit and a European-style café culture, as well as large windows allowing natural light and comfort to flow in.

The buffet on Sundays is generous and a dream-come-true for every brunch-lover. (But make sure that you arrive in good time though as there are no reservations!)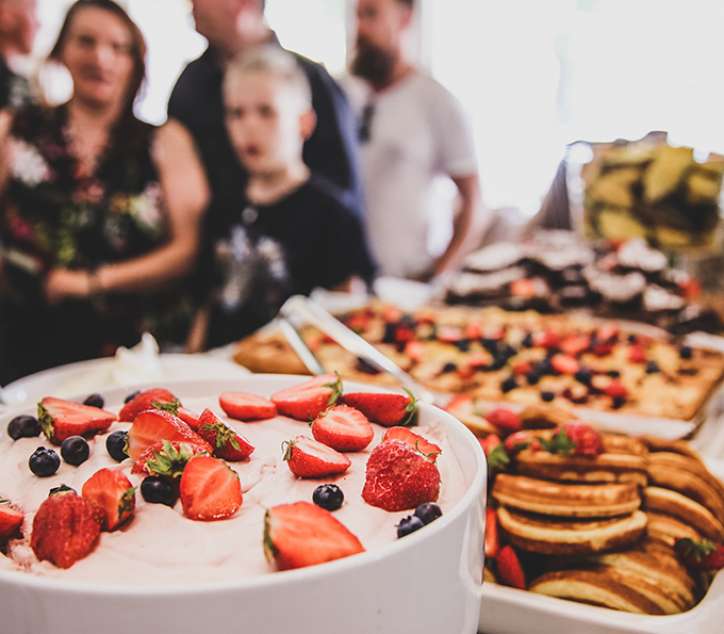 2

M Kitchen & Café

What about having brunch in the ruins of medieval Turku, in the premises of the old Rettig Palace? M Kitchen & Café serves up a delicious brunch in the lobby of the Aboa Vetus & Ars Nova museum on Saturdays and Sundays. Saturday's Jazz-brunch is a funky concept, and the soft jazz sounds from DJ Felix are a perfect fit for the unhurried, easy-going mood.

The brunch offering changes on a weekly basis and the tables bend under the weight of different salads, croissants and warm dishes. Just for the freshly baked bread alone it's worth the visit, not to mention the other delicacies prepared by MBakery. Widely recommended!
3

Tiirikkala

The popular coffee bar Tiirikkala is a safe choice for great coffee, lunch or cocktails, but is particularly worth dropping by on Sunday's for the fabulous brunch. The brunch plate is a fresh choice for a traditional buffet, and you won't need to cut another hole in your belt afterwards.


You can select either a meat or vegetarian option, then top up with the complementary side dishes. Special diets are also catered for – warm recommendation for the vegan version!

Located on the edge of Vähätori Square in a charming wooden house with exposed beams and timber walls, which served for a long time as an Artek shop. Now the space is like an interior design blog, with soft jazz flowing in the background.